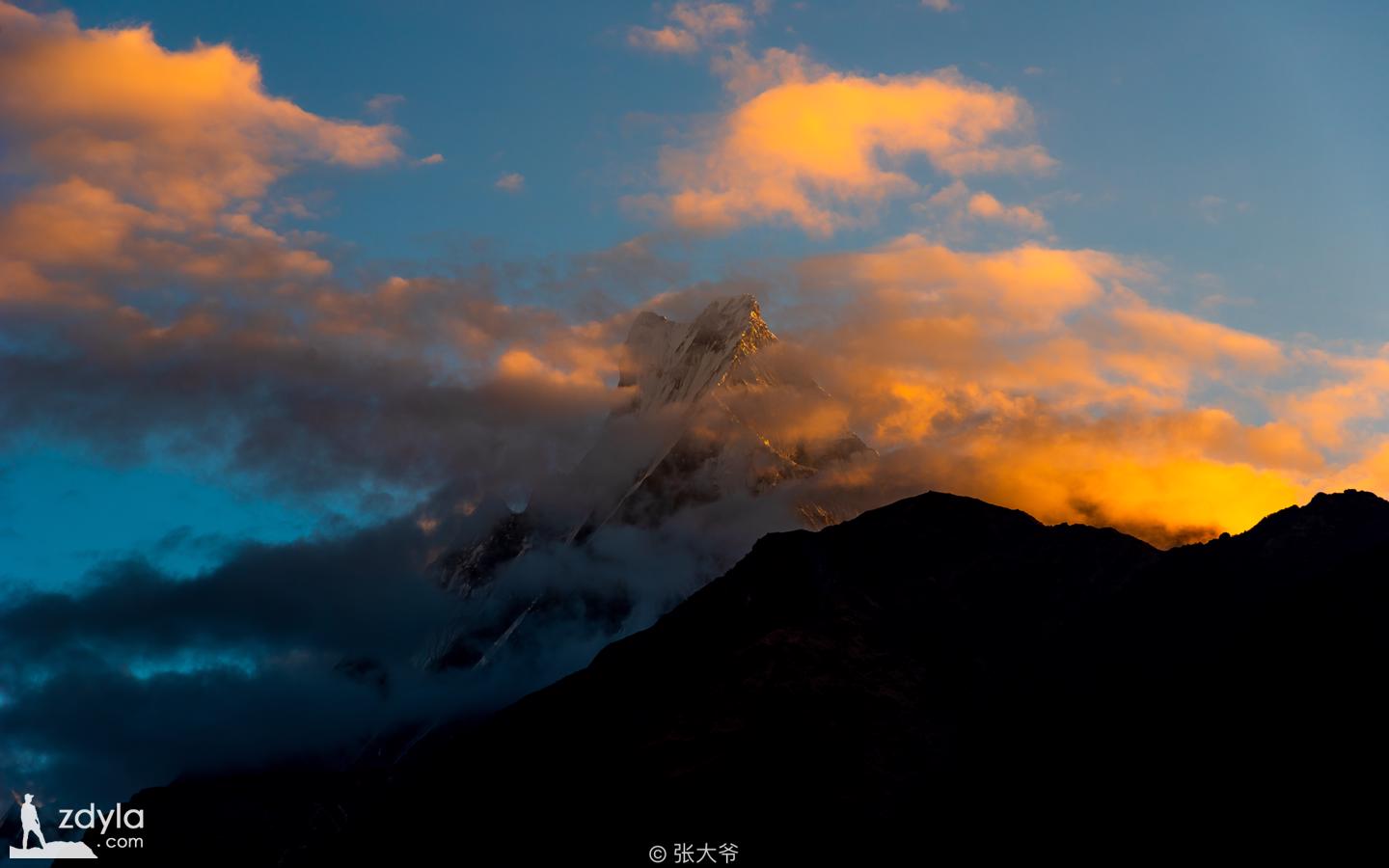 Tadapani is said to be the most beautiful of the ABC hiking routes, so people usually stay overnight. But I think the most beautiful terrace scenery can be seen only when chhomong, standing opposite the mountain, looks back at tadapani. This is also my biggest gain from getting up early in the morning!
When we left chhomong, the boss said goodbye to us warmly. After talking, the boss also didn't forget to give us preventive injections. He stretched out his fingers to draw up and down, while exaggerating to say: "up down… up… down…"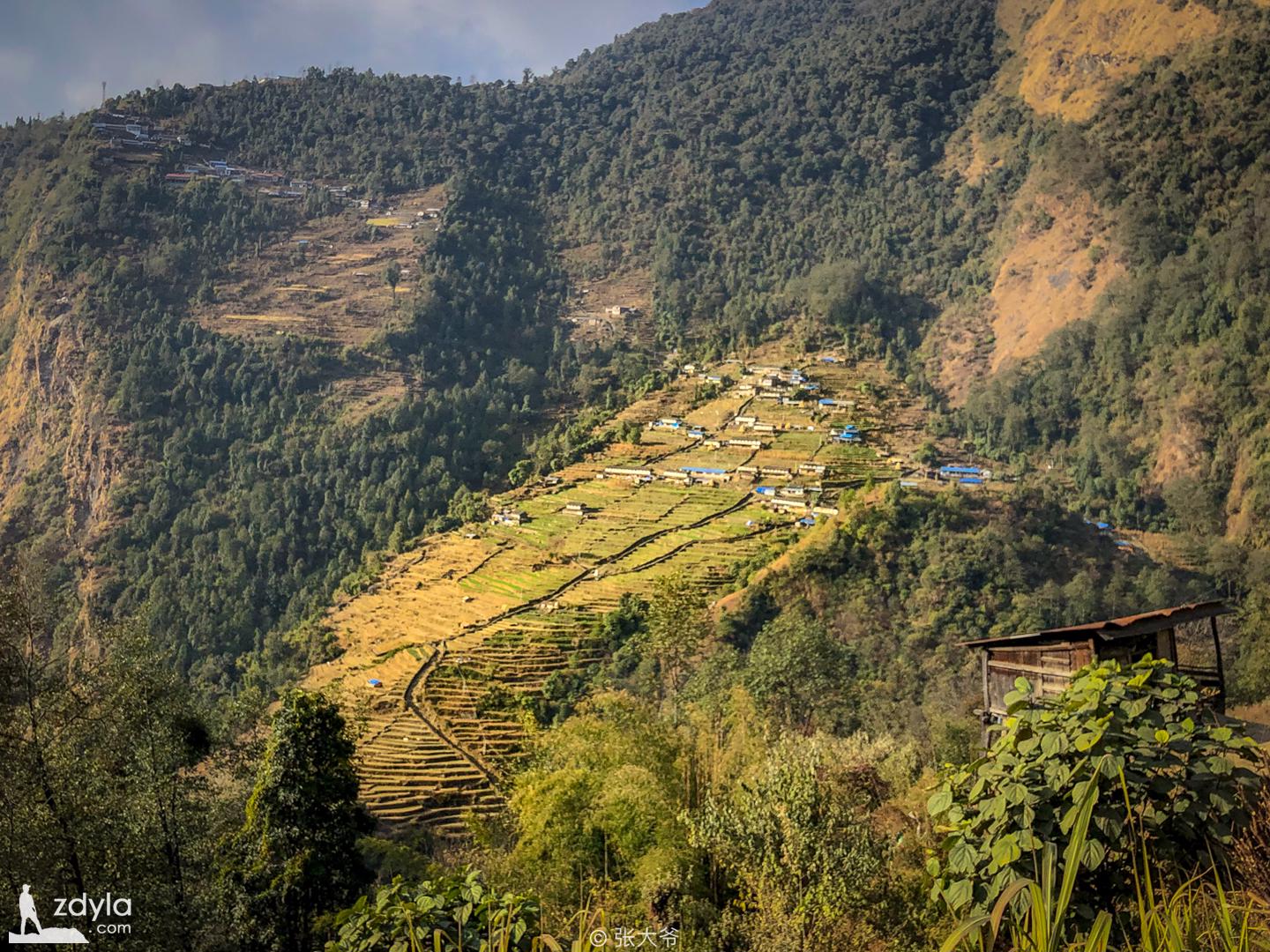 With the hiking experience of these days, I didn't pay attention to what the boss said, because the altitude of each rest point on the map is constantly rising, so I think the "down" in the boss's mouth can be as low as that! I haven't been proud for a while, but there's an invisible down stairs at the exit of chhomong
We walked down with ease until two hours later, we climbed the opposite mountainside. Suddenly looking back, the position is actually with the beginning of the downward height has not less than!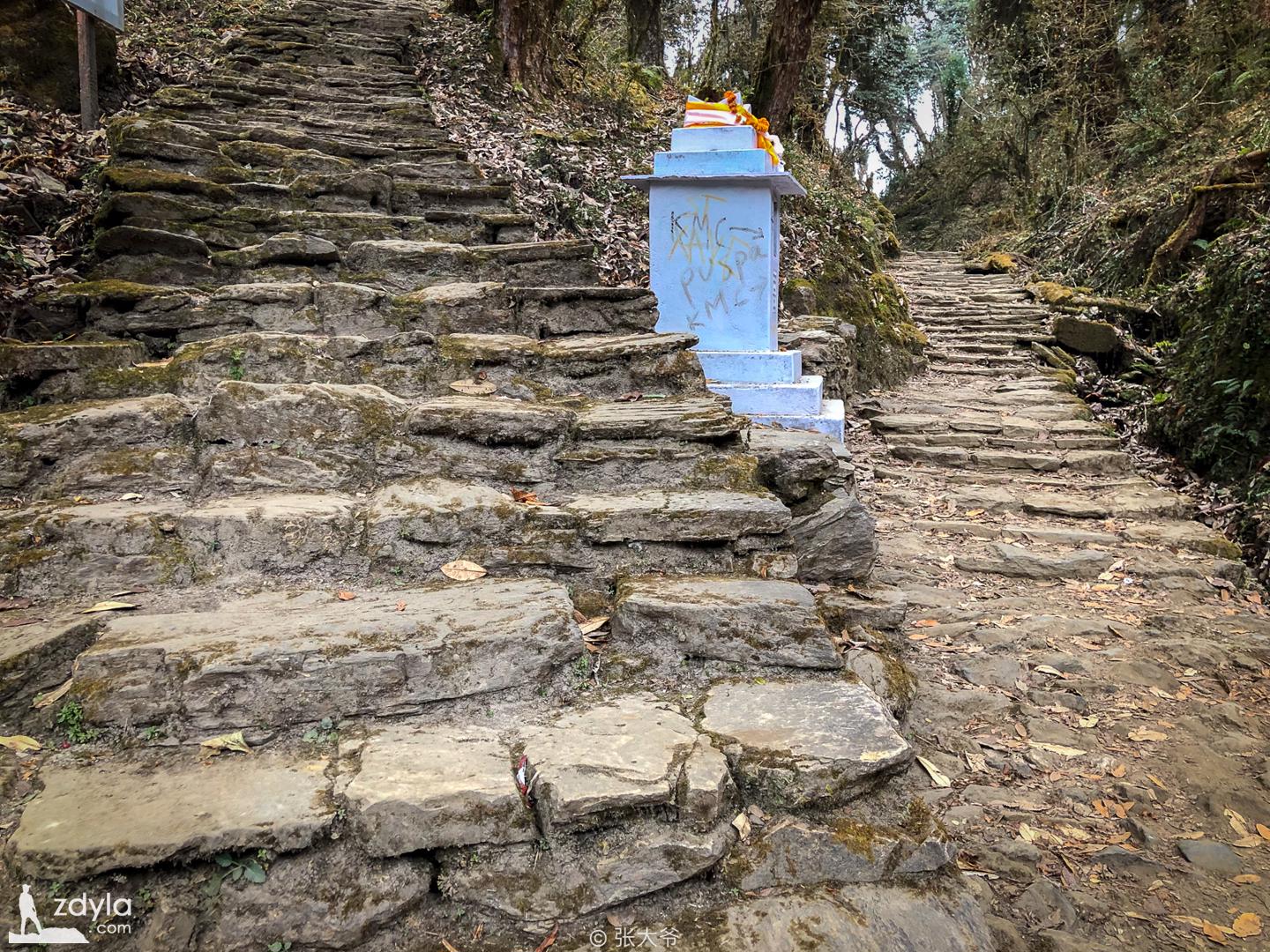 The next stop is sinuwa, which is slightly lower in altitude. I thought that we would take a downward road and be comfortable for a while, but I didn't expect that sinuwa was on the opposite mountain! It can be imagined that as high as "up" is, as low as "down" is
The next break after sinuwa is bambooo. I have to say that bamboo is a very good place to rest. The environment there is not only clean and hygienic, but also the owner of the inn where we have lunch is very fond of him. His family's set meal is particularly affordable, in addition to beans, there are vegetables, you know, I ate in the last stop of the set meal is curry fried beans, so I fart all the way, I'm sorry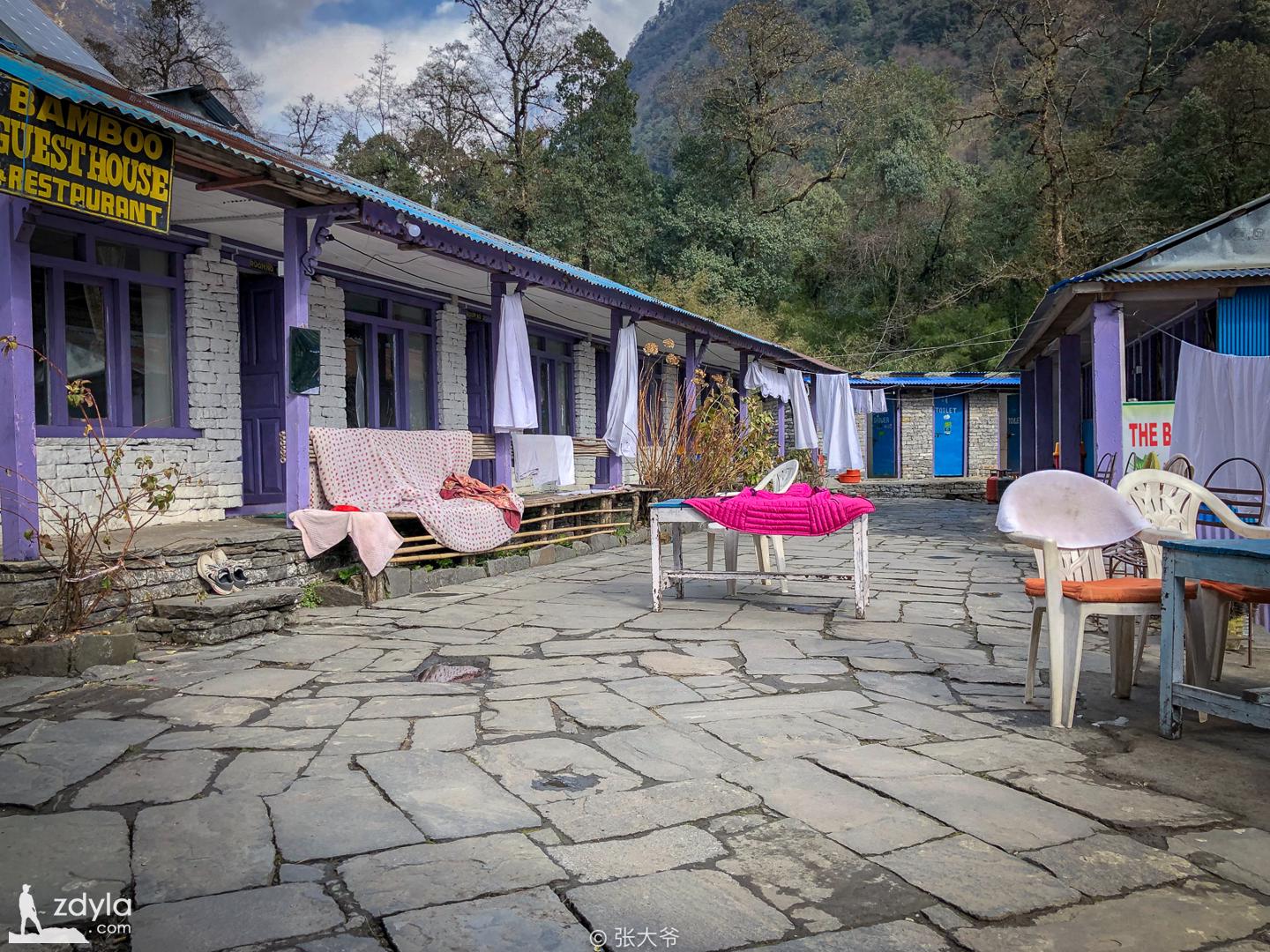 I asked my boss to add a portion of rice to me. Unexpectedly, he gave me another dish. I was surprised to see him, but he left with a smile! So, in this cold Valley, I was full of food for the first time
Before I got to the end of deurali, I had forgotten how many "ups and downs" I had gone through, and only when I got out of bambooo did I come across a relatively stable gentle slope. That's one of the reasons I like bamboo!
Xiao Hu and I arrived at the Himalaya hotel at more than four o'clock in the afternoon. Deurali has enough time for us to sprint
Over the Himalaya Hotel, the temperature around gradually cooled down. Snowflakes suddenly came from the cloudy Valley! It is said to be snowflakes, but in fact, it is the water droplets condensed by fog and ice crystals that are frozen. At some point, the ice crystals had filled the uphill road leading to deurali, which had been stabilized by passers-by and turned into ice. So, I fell down to deurali
Although deurali is only 3200 meters above sea level, it is already snowy in winter. If you look around, there is only one inn that is open. Fortunately, it is very warm in the inn, and all the people gather in the dining room, which makes it very lively.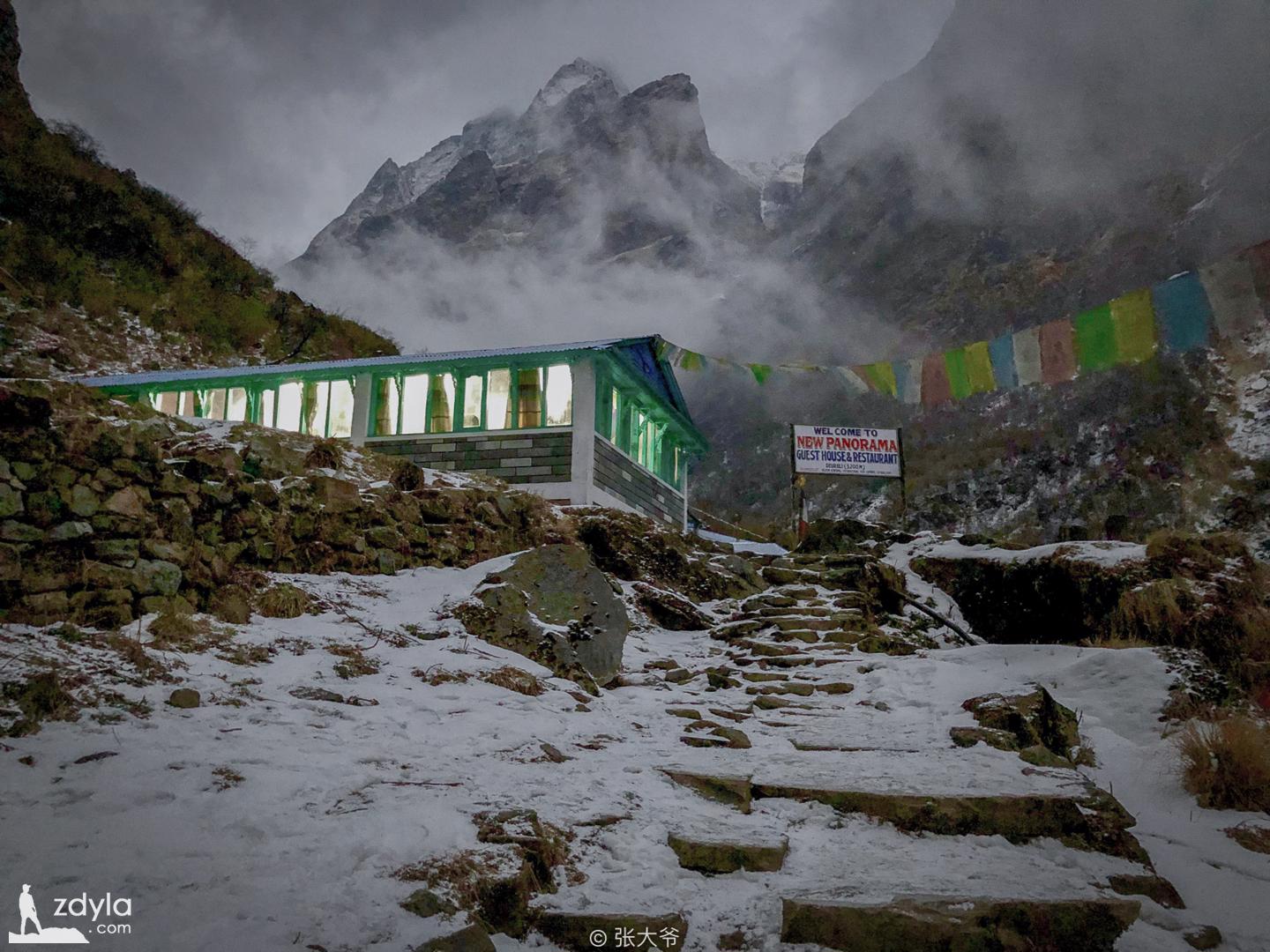 There is a team of Korean people who are very attractive, because most of them are 60 or 70 years old. It is not easy for the elderly to climb to such a height. The second reason is that they have a unified and high-level food ration, including hot soup and fresh vegetables, which is really enviable
I stare at their plates, and the bright light in my eyes comes from the fresh, scalded lettuce. In normal life, this is not a good thing, but in this world of ice and snow, they chew food when they have become the sounds of nature in my ears. The hot soup they held in their hands, before it was put into their mouth, I had already imagined the comfort of the warm energy in the stomach
At the moment, there is only cold wind in my stomach. I've wanted to have a good drink of hot water for a long time, but I ordered Korean instant noodles, which is better than hot water. Although I saw it on the menu before, I still sneer at it, because I can't imagine how this kind of thing can appear here!
I don't think I can be reduced to eating instant noodles in Nepal! But the spicy hot soup to eat into the mouth, only to find that this instant noodles and a pouch egg match is really this kind of cold environment can not be more comfortable to enjoy
Author : 张大爷
Copyright Notice : Unless otherwise stated, please contact the author for authorization and indicate the source!