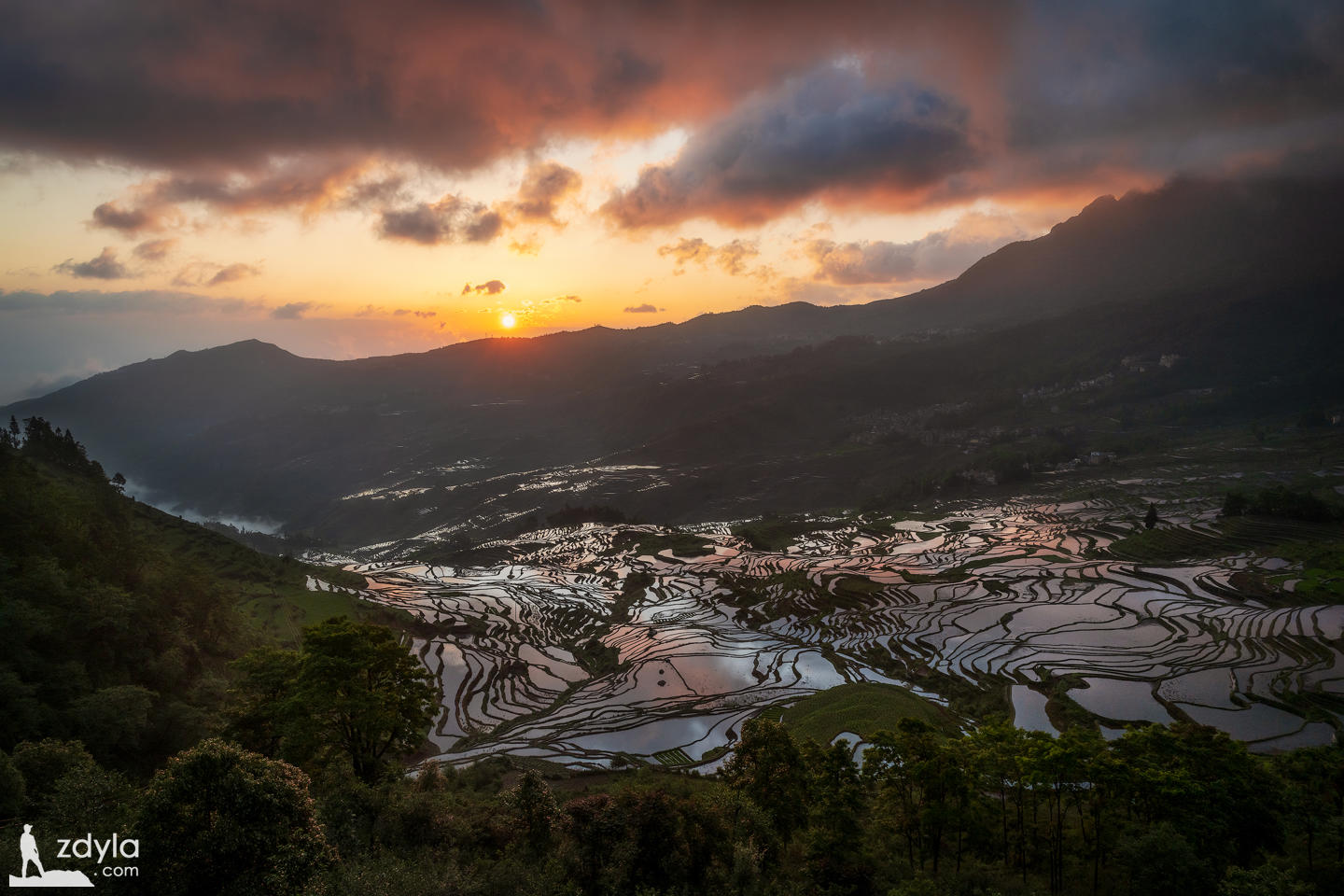 It has been seven days since I came to Yuanyang terrace. Except for seeing the sunrise on the first day, it is raining for the other six days
Originally, I should have withdrawn from Yuanyang on the first day!
In fact, I have already harvested the sea of clouds, sunrise and colorful terraces, but the amount of clouds in the sky is too small, the glow is dim, and the sun rises naked. It's a little less exciting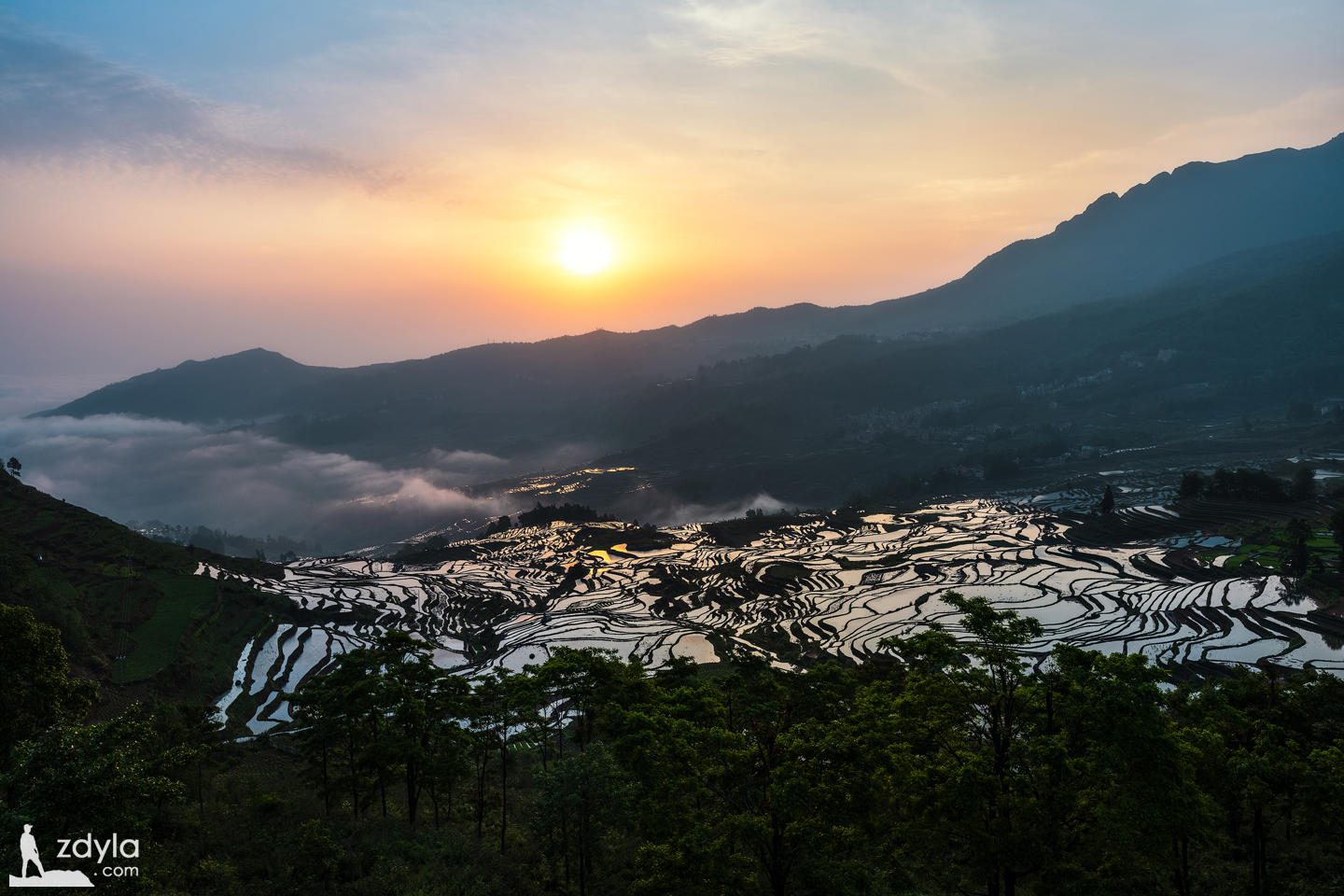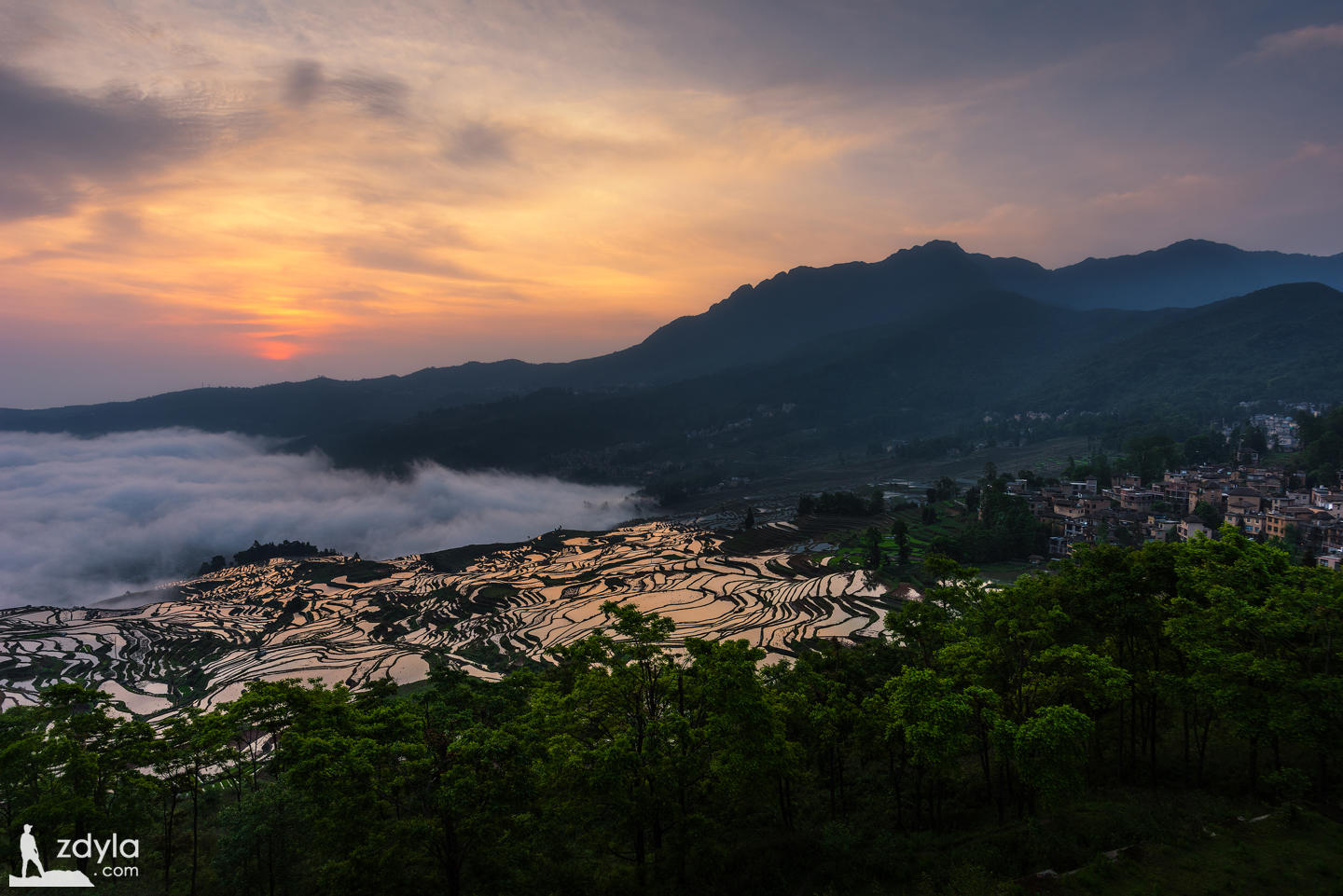 I want to wait another day, but there are no two-day tickets for sale in the scenic spot, and the conductor is unwilling to be waterproof and accommodating. I have no choice but to buy a weekly ticket
Although it's a weekly ticket, it's 15 yuan cheaper than the ticket for twice. On second thought, I'll make a profit if I enter again!
Time soon came. The next morning, when I opened the curtains, I couldn't see the courtyard of the B & B! I thought I hadn't woken up yet, but I still couldn't see it after rubbing my eyes. Then I found that the window was full of fog, which was so big that there was almost no visibility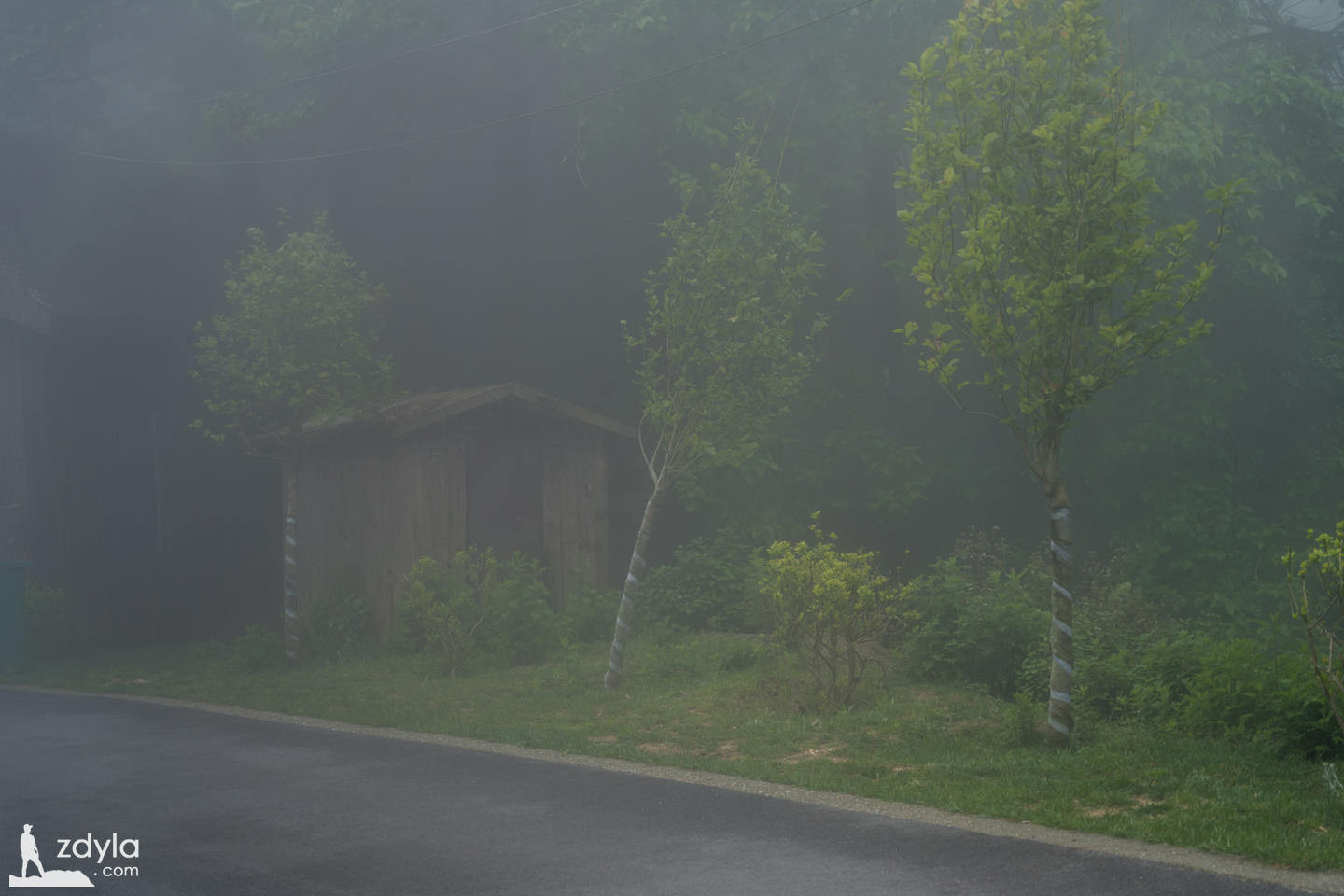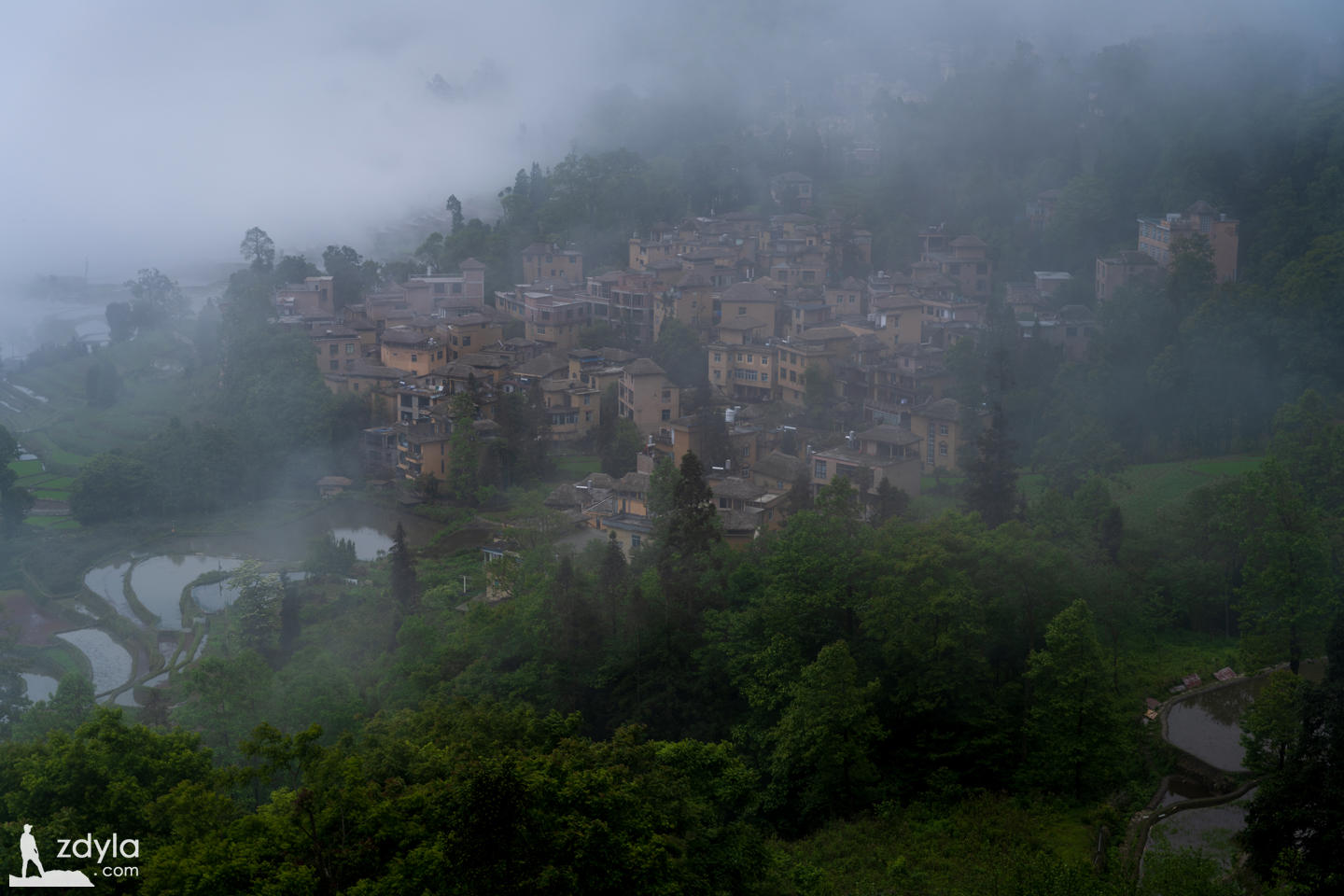 It was so cold that I got into bed. Wait another day. My ticket seems to be worth it!
The fog continued until dark! When I was bored, I went back and forth in Pugao old village and smelled the smell of cow dung around me. It was really primitive
The next day, morning, rain! It's so cold. I got into bed again! Wait another day, I have a weekly ticket!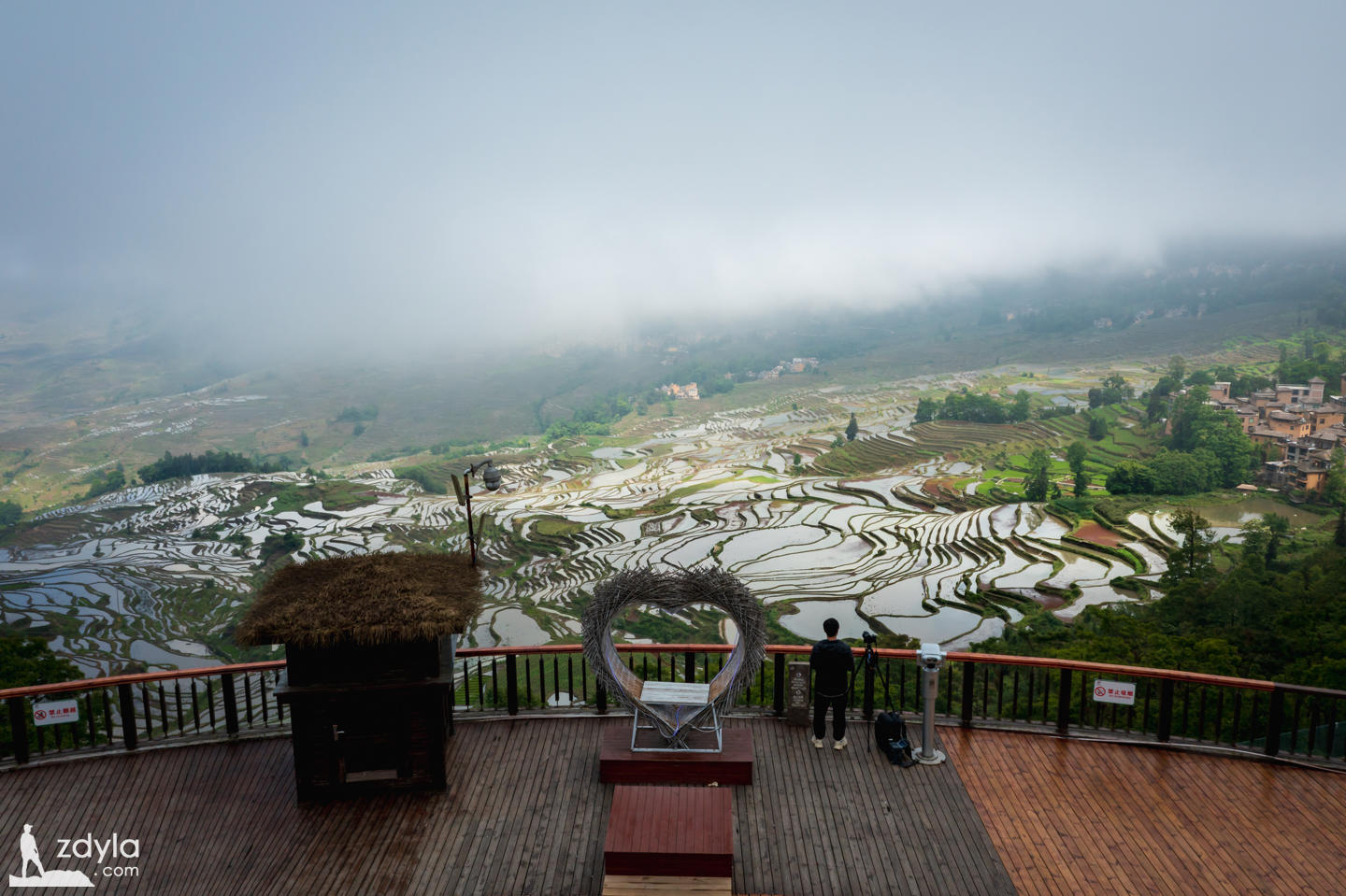 The weather forecast always tells me that there will be a sea of clouds tomorrow, but it never tells me that there will be fog. On the third, 456 day, without exception, I get up early in the fog and go to sleep with thunderstorm at night! Later, I finally knew that, in fact, I was in the cloud sea!
Stay in the stockade. I'm going to eat red rice noodles and vomit! I flied up and down in the terraces and strolled around. Maybe the most fun is driving black with the children in the village
In this way, until the seventh morning, I hazy my eyes and still opened the curtains without expectation. In the distant sky, the glow dyed the horizon crimson! I jumped up at once. I couldn't even wash my face. I picked up my equipment and ran to Duoyi tree!
Fortunately, I have a weekly ticket. This is the last day of the weekly ticket!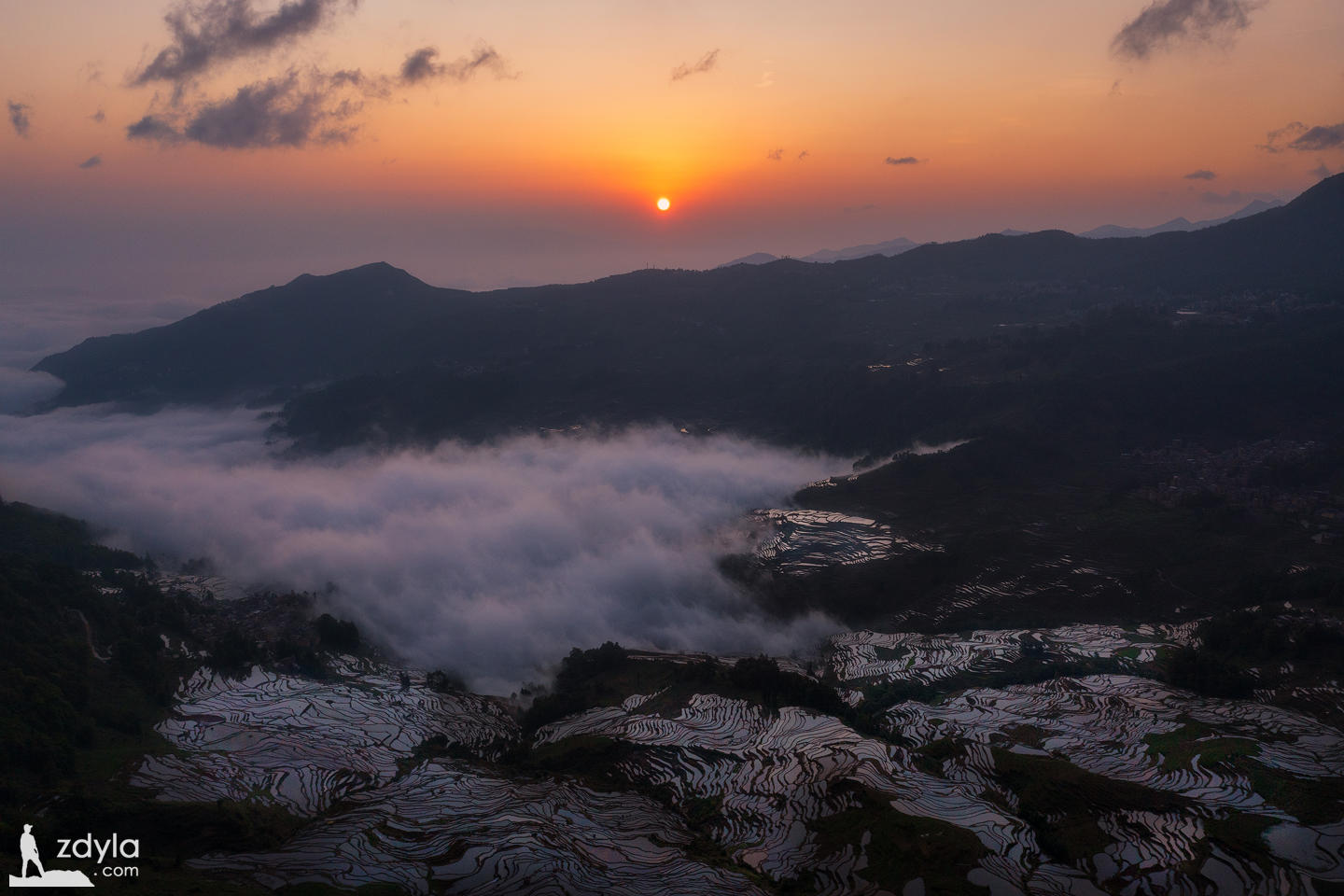 Unexpectedly, I went to Duoyi tree at six o'clock, and Duoyi tree didn't open until six thirty! I watched the skyline turn pink little by little. With the disappearance of the sunset, my heart is dripping blood
I hesitated at the door of Duoyi tree. Several minutes passed by. It really forced me to hurry! I can't manage so much. I decided to jump into the scenic spot!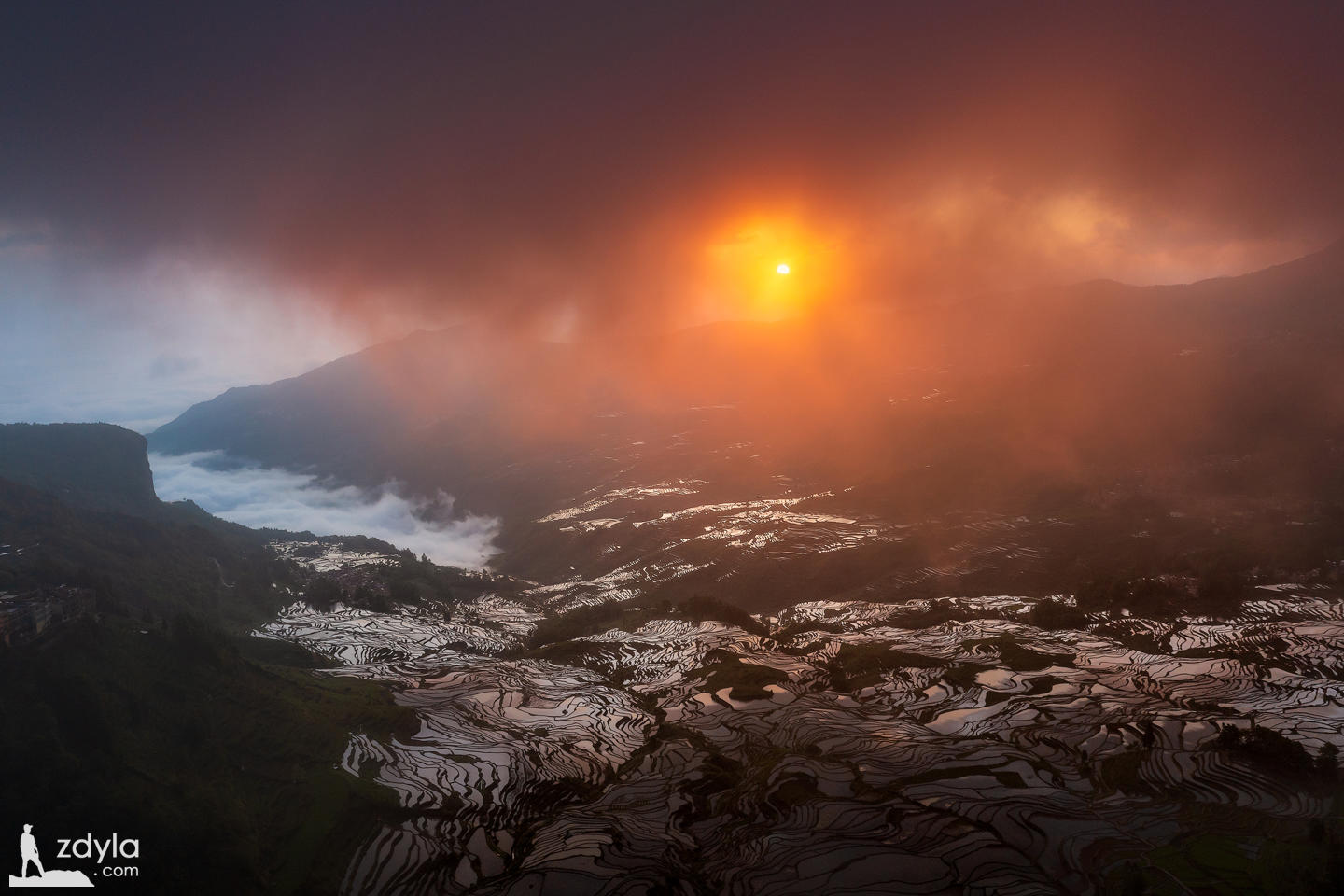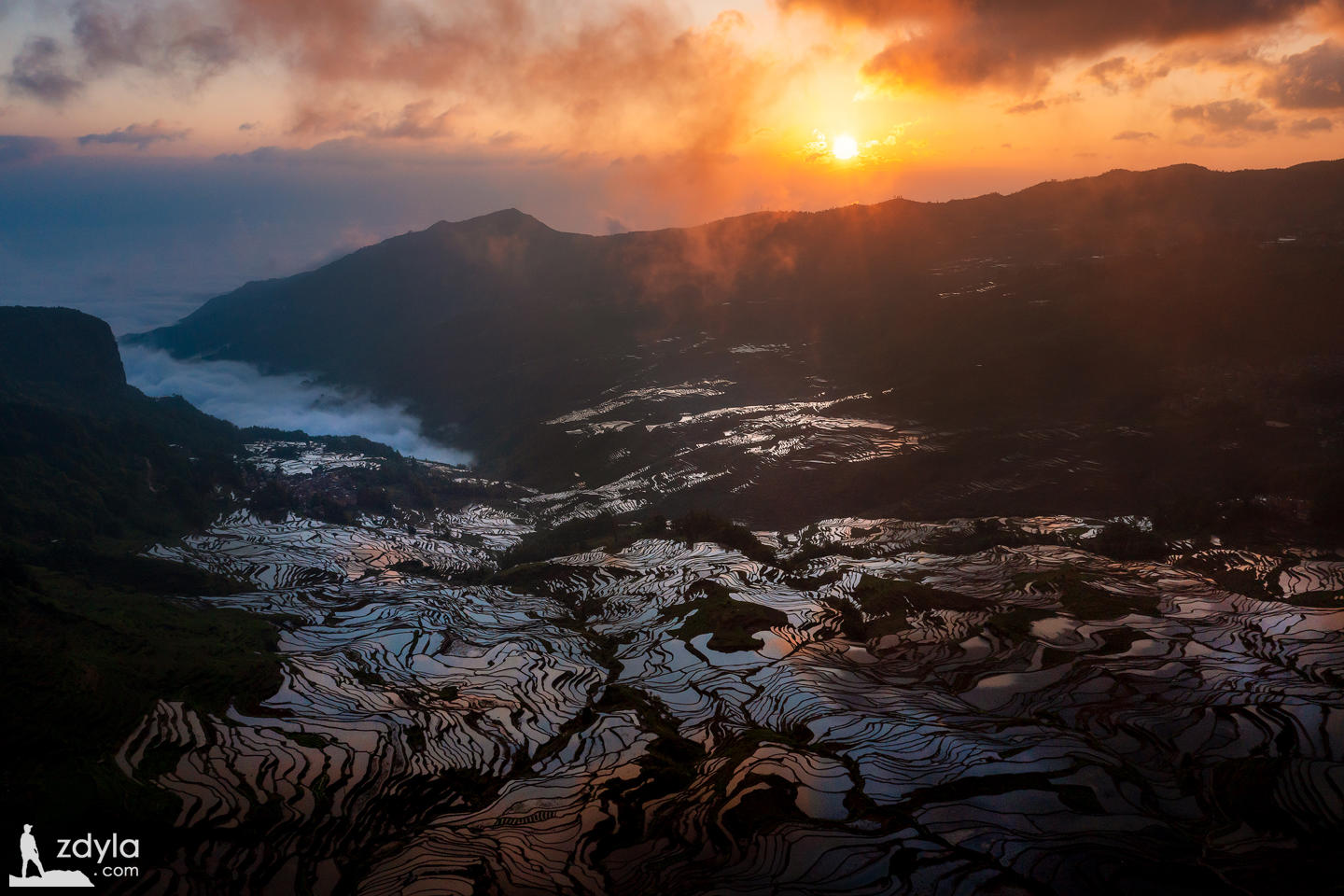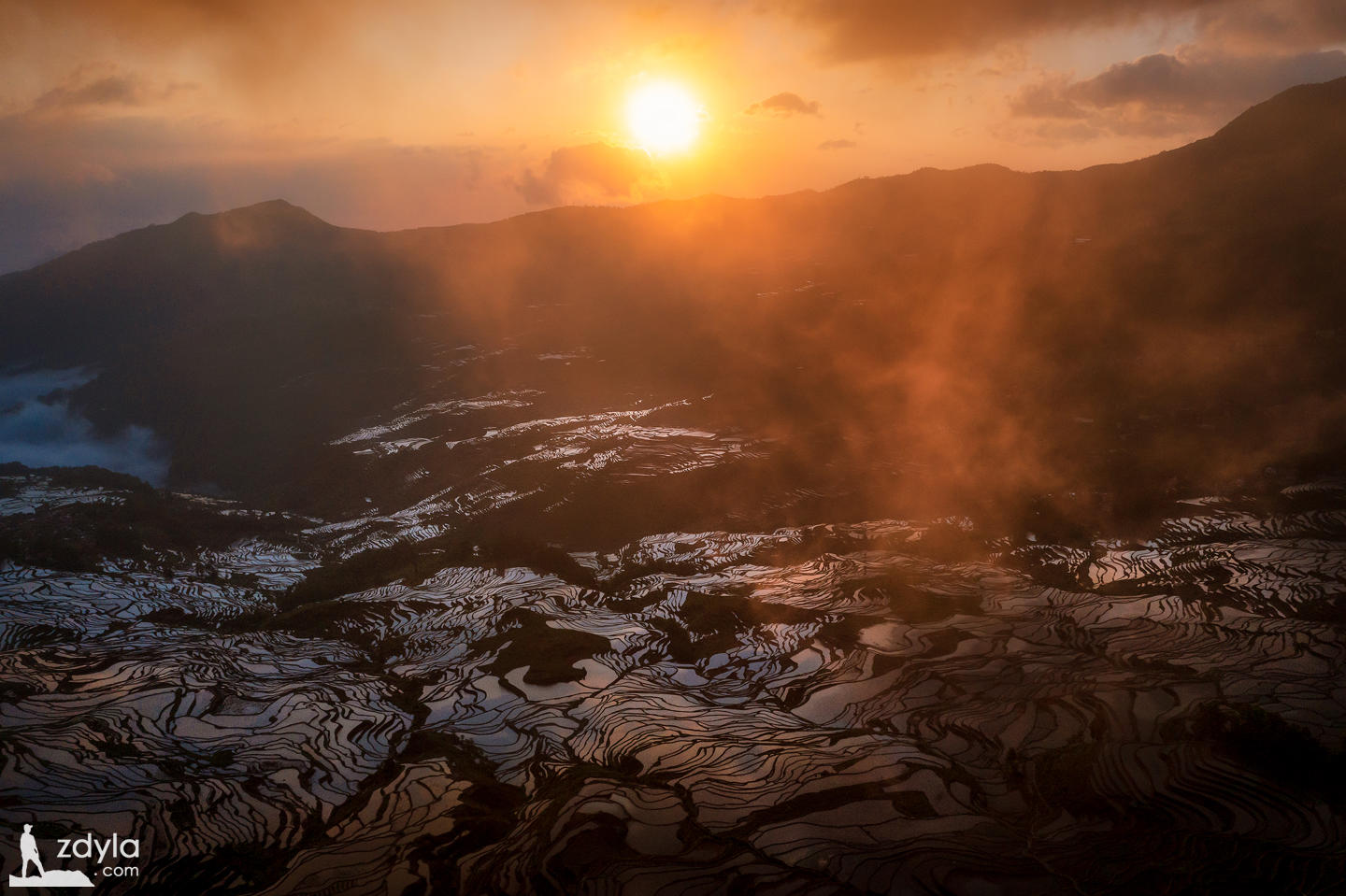 Fortunately, there was some charming glow before sunrise. I quickly set up my camera, flew the plane, raised my mobile phone and used everything I could use!
Sunset, sea of clouds, fog, blue sky, sunrise, God finally satisfied all my imagination of Duoyi tree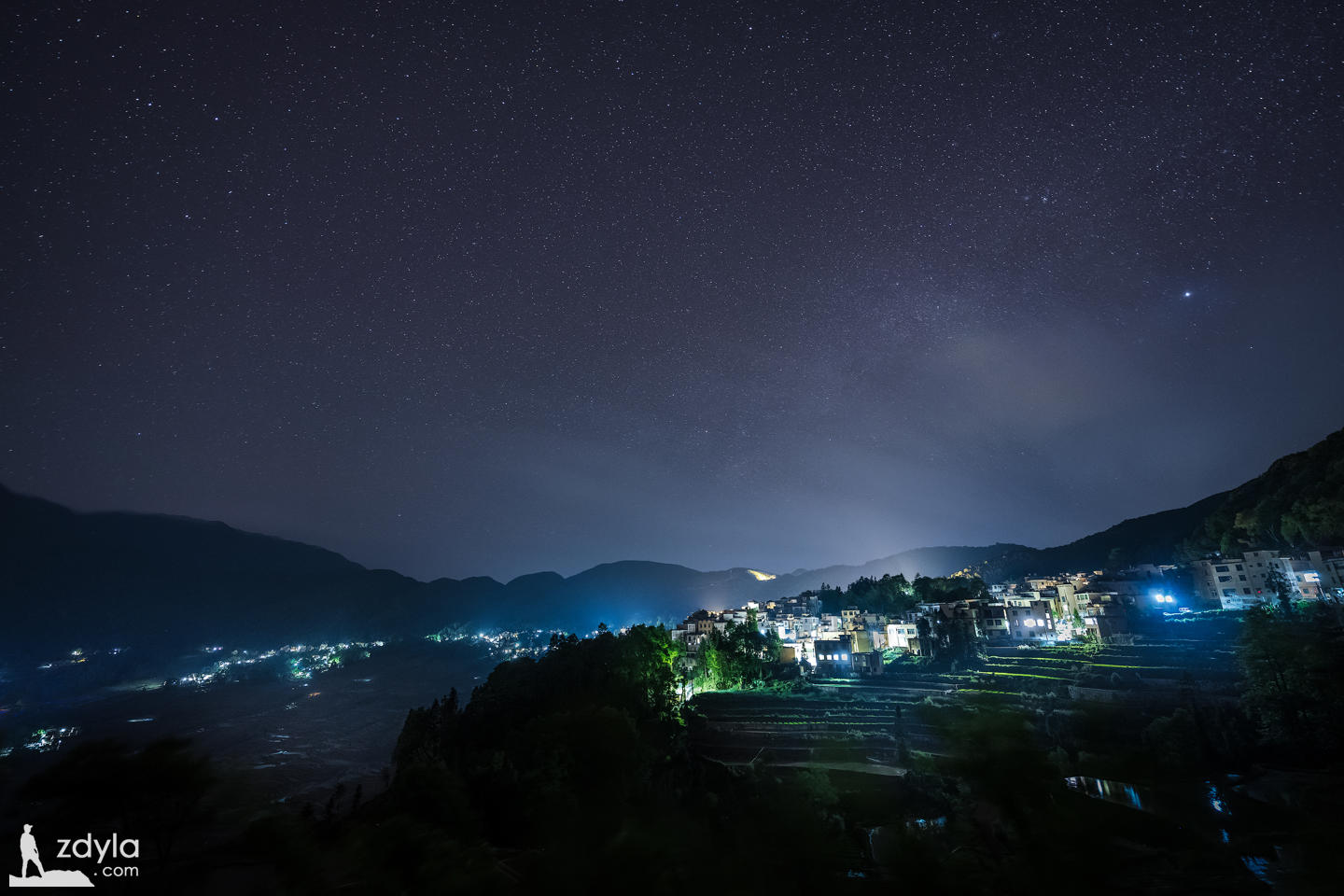 Before leaving, take another piece of starry sky! I think my ticket is worth it!