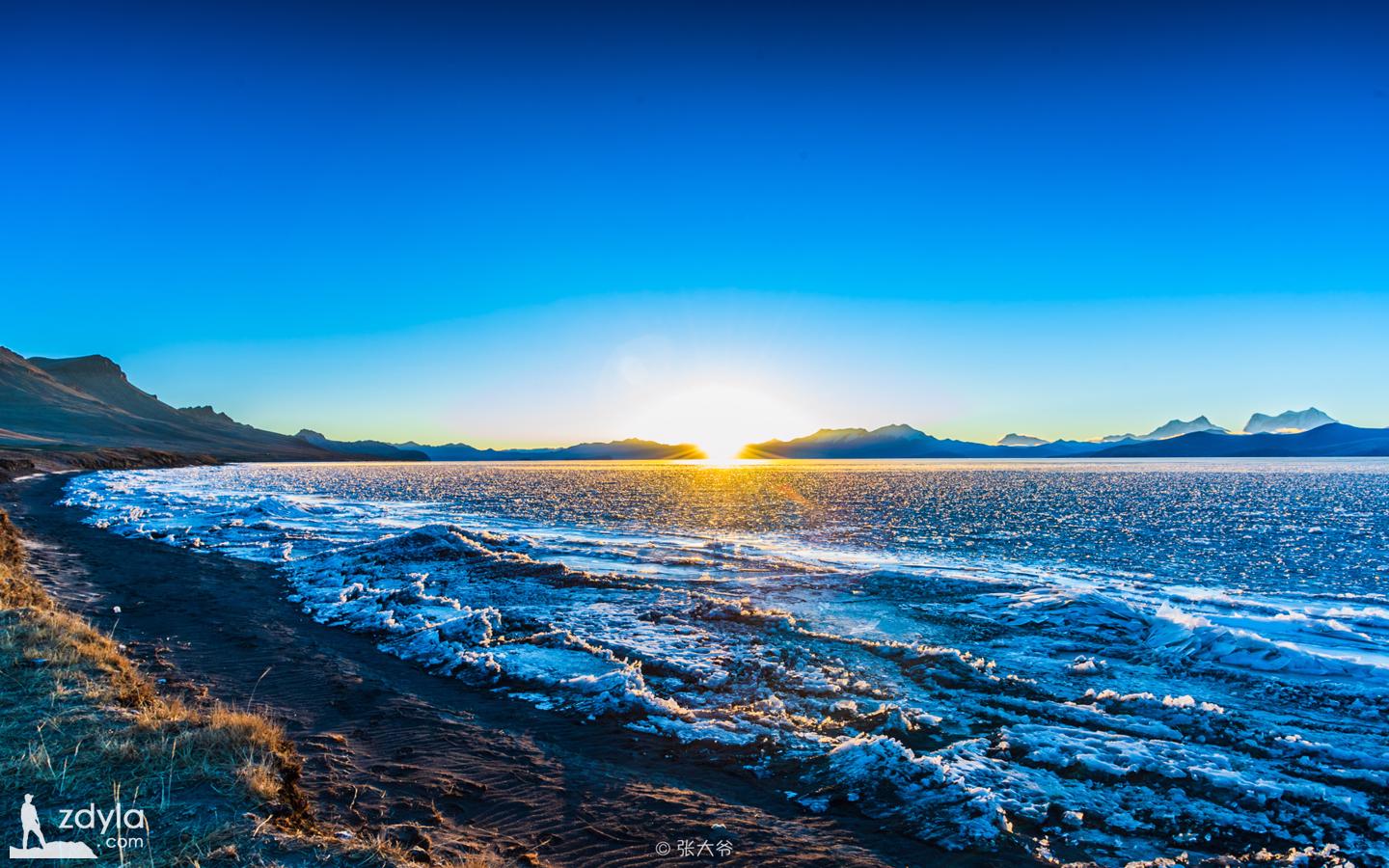 Thin oxygen creates a sleepless night, the first time anyone has spent the night at an altitude of 4500 meters.
Chen seems to have been living and dying. He and I live in the same room. In addition to three quilts, he also covers all his clothes with cold medicine, high anti drug and glucose. But the symptoms still haven't been alleviated. In this way, he stayed until 6:30 in the morning.
Most people seem to have just fallen asleep, and they all reluctantly get up, pack up and get ready to go.
Before reaching 40 glaciers, we will go to pomoyono to see the sunrise.
At an altitude of 5010 meters, pomoyongcuo is the highest large freshwater lake in the world. The water source comes from the melting snow of kulagangri snow mountain (7600m peak) in the south mountain area. The water flows eastward through a short River into yangzhuoyongcuo.
The sunrise is usually around 8:30, and it's dark outside. Everyone was sleeping. I was slumbering in the car, obviously feeling the car climbing again and turning.
I don't know how long it took. The driver told us that pumoyon was wrong!
The outside of the car is still dark. There is a light covered by the mountain in the distance. The parked car is swayed by the wind. The surrounding temperature is as low as minus 30 or 40 degrees. The cold feeling will be stronger under the strong wind.
I stepped out of the car, and the strong wind suddenly came to the pavement. Suddenly, I felt hard to breathe. The cold wind like a needle penetrated my heavy coat. I quickly turned my back to the wind, which made me more resistant to the cold
Approaching pumoyongcuo, I found that the lake was full of ice, and the frozen ice sheets were stacked by the wind and waves, forming a magnificent scene. I stand on the edge of the lake against the biting cold wind, and the temperature in my body is gradually drawn away. I secretly fight with the heart that I want to retreat. I must wait for the sun to rise.
The mountains in the distance gradually brightened, and the sun spread all over the lake. Ice sheets were like being ignited, turning into elves, glittering
At this moment, I am so excited that I want to cry. This is the most beautiful sunrise I have ever seen. There is no one.
Author : 张大爷
Copyright Notice : Unless otherwise stated, please contact the author for authorization and indicate the source!