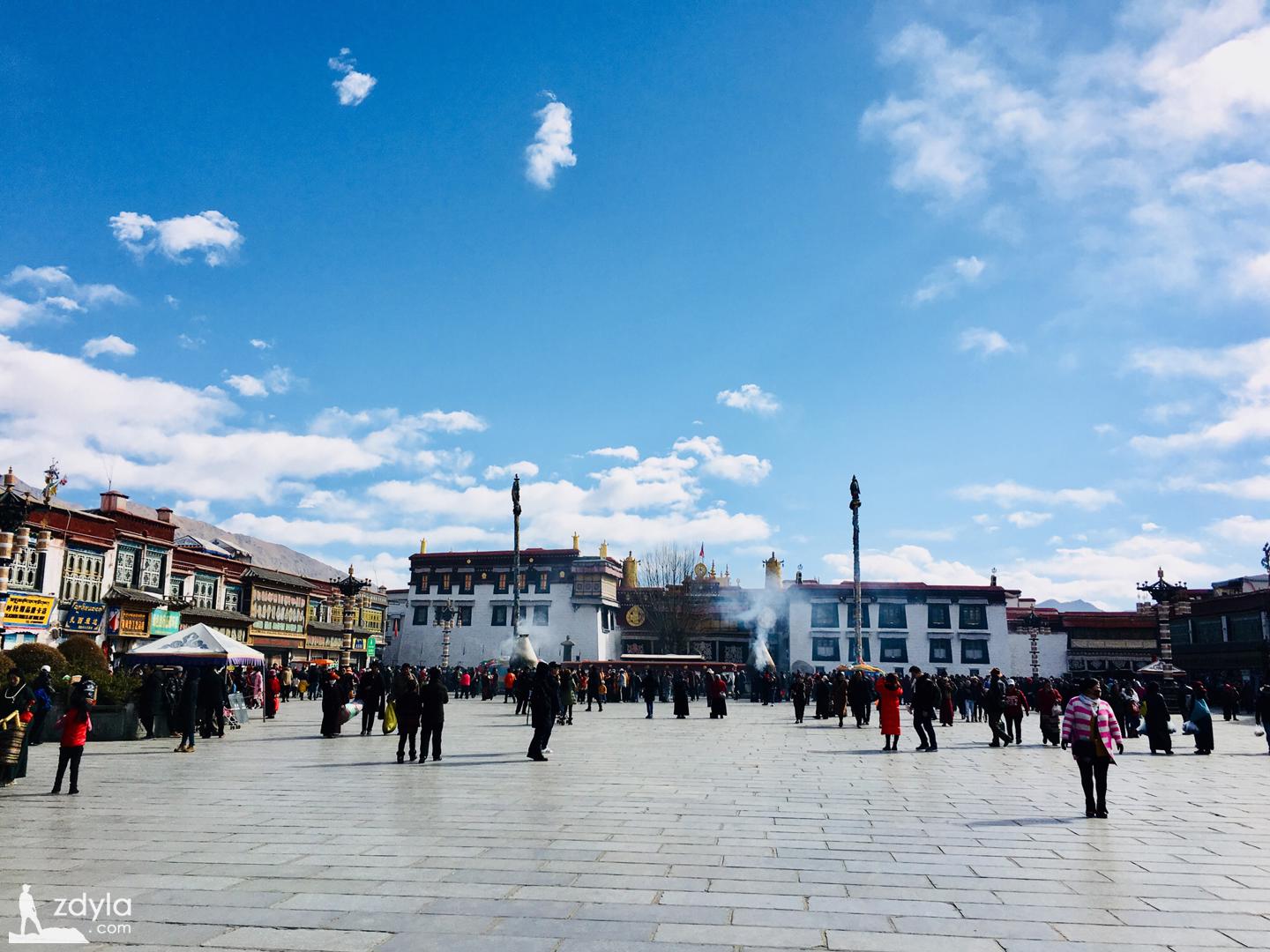 Back in Lhasa, we're going our separate ways again
We can only use our limited time to create infinite memories. At every glowing and hot moment, we can remember each other, eating, shopping, karaoke, bar, drinking sweet tea, watching movies
I'm the only one in this group who doesn't have a plan for the next step. Without any accident, I will surely appear at every farewell scene and send them away one by one, leaving only the last me. Think of here, I will feel palpitation, I don't know how to face the lonely feeling when a friend leaves, it must be a sad loss
My cough symptoms are still not good, even caused by Lin Zhi's cold and humid climate. I started to buy medicine on the street. Unexpectedly, I turned myself into a medicine can, more than ten tablets at a time, three times a day. But after taking the medicine, I still coughed
Sometimes, I lie in the bed of the Inn and feel bored. When I have nothing to do, I begin to feel drowsy, ignorant and idle. I wonder if this trip has come to an end. Should I go home early?
I asked Buddha: why there are so many regrets in the world?
Buddha said: This is a whirling world, whirling is a pity
No regrets, no matter how happy you are, you will never feel happy
I asked Buddha: how to make people's hearts no longer feel lonely?
Buddha said: every heart is born lonely and incomplete
Most people spend their lives with this kind of disability
Only because of meeting the other half who can make it perfect
Either carelessly missed or has lost the qualification to own it
I asked Buddha: why is every snow a night I don't care
Buddha said: people always miss a lot of real beauty when they don't care
I asked Buddha if it would snow in a few days
Buddha said: don't just stare at this season, miss this winter
I stand alone at the gate of Jokhang Temple. People are coming and going in front of me. I want to clear my mind, I want to record the pictures captured after every blink in my heart, remember their eyes, their faces, their movements, their breathing
The breeze turned into a horse
The smoke turned into a river
Splash in the blink of an eye
Merged into a blue lake
A spring springs from the pores
My cheeks are full of flowers
Big trees grow out of the mouth
Desert becomes forest
Slow snail like time
It crawls slowly
The shining footprints left
Reflecting the golden light of the sun
These are all my treasures. Maybe they will only appear in my dream.
Author : 张大爷
Copyright Notice : Unless otherwise stated, please contact the author for authorization and indicate the source!